Experienced. Trusted. Committed.
Our firm combines the talent of highly experienced partners and project managers—with diverse backgrounds in architecture, civil engineering, economics, urban planning and business management—supported by a top quality administrative staff.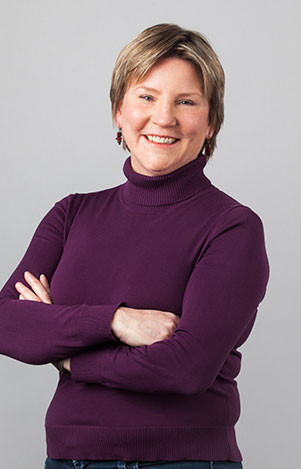 Kim Knox
Partner / Senior Project Manager
Kim Knox has demonstrated expertise in planning, development and construction administration for non-profit, public and private development projects. She promotes a collaborative team approach with her clients, implementing processes and communication strategies to effectively manage projects from conception to completion. At SOJ and in her previous role as TriMet's land development manager, Kim's focus has been on advancing projects with demonstrated social and community benefits such as the Oregon Food Bank and Oregon Rail Heritage Center. She appreciates working with clients to promote transit-oriented, walkable communities including streetcar projects in Portland and Oklahoma City. Kim earned a Bachelor of Architecture degree from the University of Oregon.
Kim is a fifth generation Oregonian and lives with her partner and their daughter in one of Portland's close-in urban neighborhoods. She is active in the Oregon Rail Heritage Foundation, the Gordon House Conservancy and shares her love of sport as a youth softball coach.