Experienced. Trusted. Committed.
Our firm combines the talent of highly experienced partners and project managers—with diverse backgrounds in architecture, civil engineering, economics, urban planning and business management—supported by a top quality administrative staff.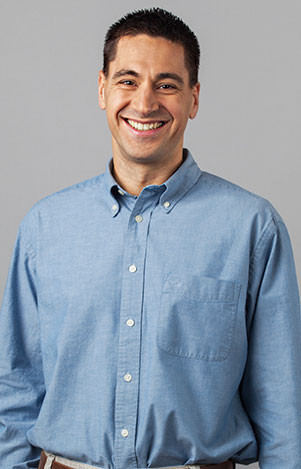 Dan Naughton
Partner / Senior Project Manager
Dan practiced civil engineering for 12 years before joining SOJ in 2012 to guide projects from concept through completion. With strong technical skills and a measured approach, Dan has served as project manager for the Oregon City Public Library, the International School, Portland Streetcar Loop project, Multnomah County Health Department Headquarters and the Curry General Hospital in Gold Beach, Oregon. He is skilled in building detailed project budgets and schedules, obtaining public approvals, directing project teams, and managing the design and construction process. As a civil engineer he provided project management for a variety of public and private projects including housing, commercial, transportation, public utilities, and drinking water treatment. Dan earned a Bachelor of Science Civil Engineering Degree from the University of Minnesota.
In addition to spending time with his young family, Dan can be found mountain biking on the great Pacific Northwest trails or doing volunteer trail maintenance.