Experienced. Trusted. Committed.
Our firm combines the talent of highly experienced partners and project managers—with diverse backgrounds in architecture, civil engineering, economics, urban planning and business management—supported by a top quality administrative staff.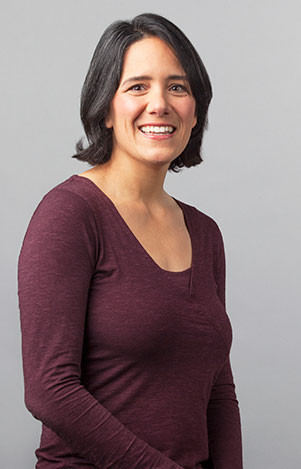 Francesca Gambetti
Managing Director / Partner
Francesca Gambetti has been involved in a variety of non-profit, public and private projects including civic facilities, housing, schools, transportation and mixed-use development. She takes pride in helping clients define and achieve their vision, and clients appreciate her strategic thinking, strong communication and team-building skills. Francesca is adept at conducting feasibility analyses, building detailed project budgets and financial analyses, structuring and obtaining financing, obtaining public approvals, assembling and managing project teams, and managing all aspects of the design and construction process. Representative projects include De La Salle North Catholic High School, the Willamette Center Shelter, Open School East, Eugene Farmers Market Pavilion & Plaza, Beaverton Public Safety Center, Hollywood Library / Bookmark Apartments, Broadway Rose Theater and Mercy Corps Headquarters. Francesca served on the City of Portland's Design Commission from 2003-2006 and on the Board of Commissioners for Prosper Portland from 2017-2022. She currently serves as an Advisory Board Member on Craft3's New Market Tax Credit Community Development Entity. She received her Bachelor of Arts degree from Yale University and Master of City Planning from U.C. Berkeley.
Francesca was an All-American swimmer. She helped initiate the Habitat for Humanity Bicycle Challenge fundraiser and participated in the inaugural cross-country bicycle adventure in 1994. She and her husband currently seek out family friendly adventures with their two daughters.