Experienced. Trusted. Committed.
Our firm combines the talent of highly experienced partners and project managers—with diverse backgrounds in architecture, civil engineering, economics, urban planning and business management—supported by a top quality administrative staff.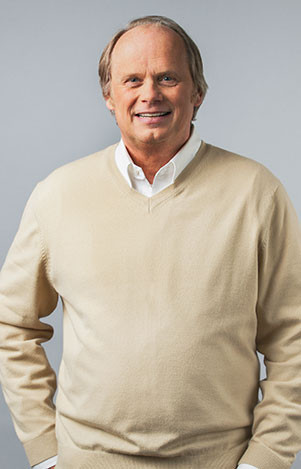 Steve Cruzen
Partner / Senior Project Manager
Steve Cruzen has managed numerous corporate, civic, commercial, residential and mixed-use projects including the Columbia Sportswear Company Headquarters, Museum Place, Daimler Trucks North America Corporate Headquarters Office and East County Courthouse. Steve has proven expertise in successfully organizing and executing construction projects including managing the selection of design and construction teams, negotiating architect and contractor agreements, managing design and construction, coordinating furnishings and move-in activities and executing project close-out. His professional background includes 10 years practicing architecture in Colorado and Oregon followed by project management positions with Oregon Health & Science University, Nike, and Hoyt Street Properties. Steve received his Bachelor of Architecture degree from the University of Oregon.
Steve traded in his Harley Davidson riding days for the simple life, spending weekends up at his family's cabin in Hood River with his wife, three grown children and two Weimaraners.